Meet our Team!
We are a leather goods company that is 100% handmade in the USA. Our products are crafted by skilled hands and overseen by craftsmen with over a decade of experience in leather working. We're not only artist, we're craftsmen.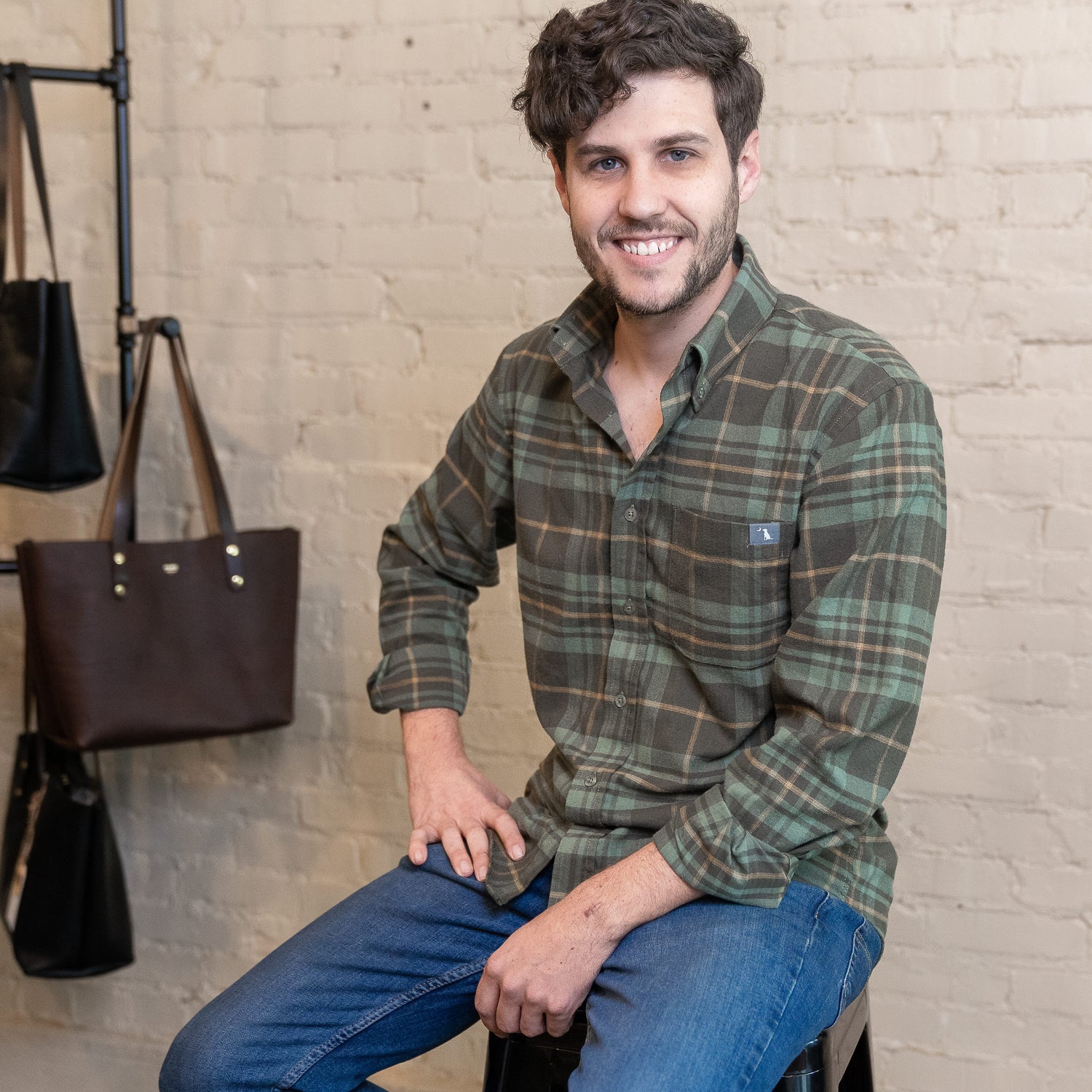 Matt Hooks
Matt is the owner and founder of Hooks Crafted Leather Co. In 2018, he decided to pursue his dream for leather work and started his own business in a small shed at his house. He was hand-sewing his leather goods in 2016 before officially starting Hooks Leather and learned to use a sewing machine in 2020. In March 2021, he opened his first storefront it Kingsland, GA.
Email Matt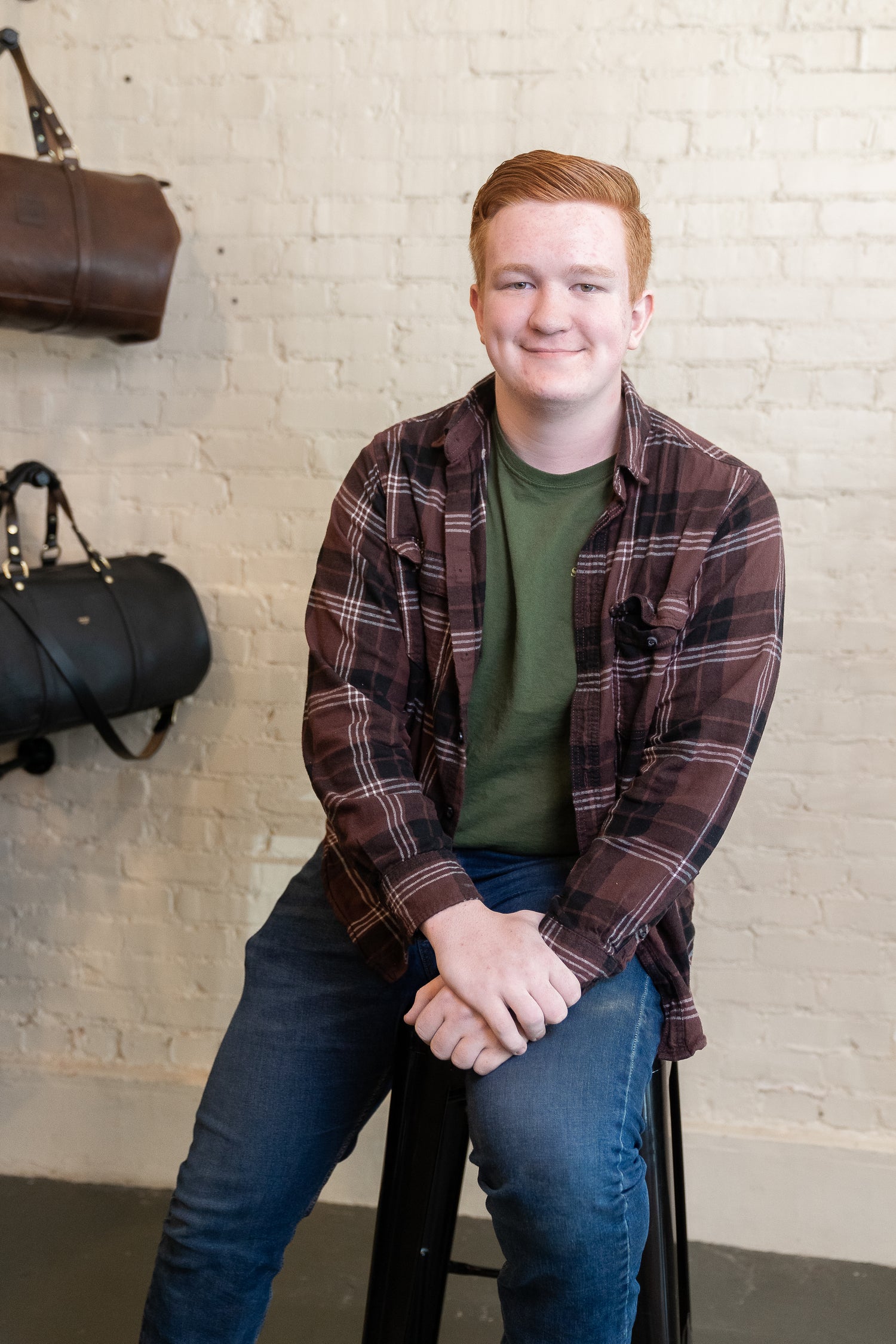 Levi Andersen
On March 2021, Levi started to work at Hooks. After two months on the job, he learned how to sew with Matt's mentoring. He has since learned a wide range of leather working techniques, he helps with making custom orders, retail and has trained a few staff members. Levi is currently our Laser Engraving & Designer Specialist.
Email Levi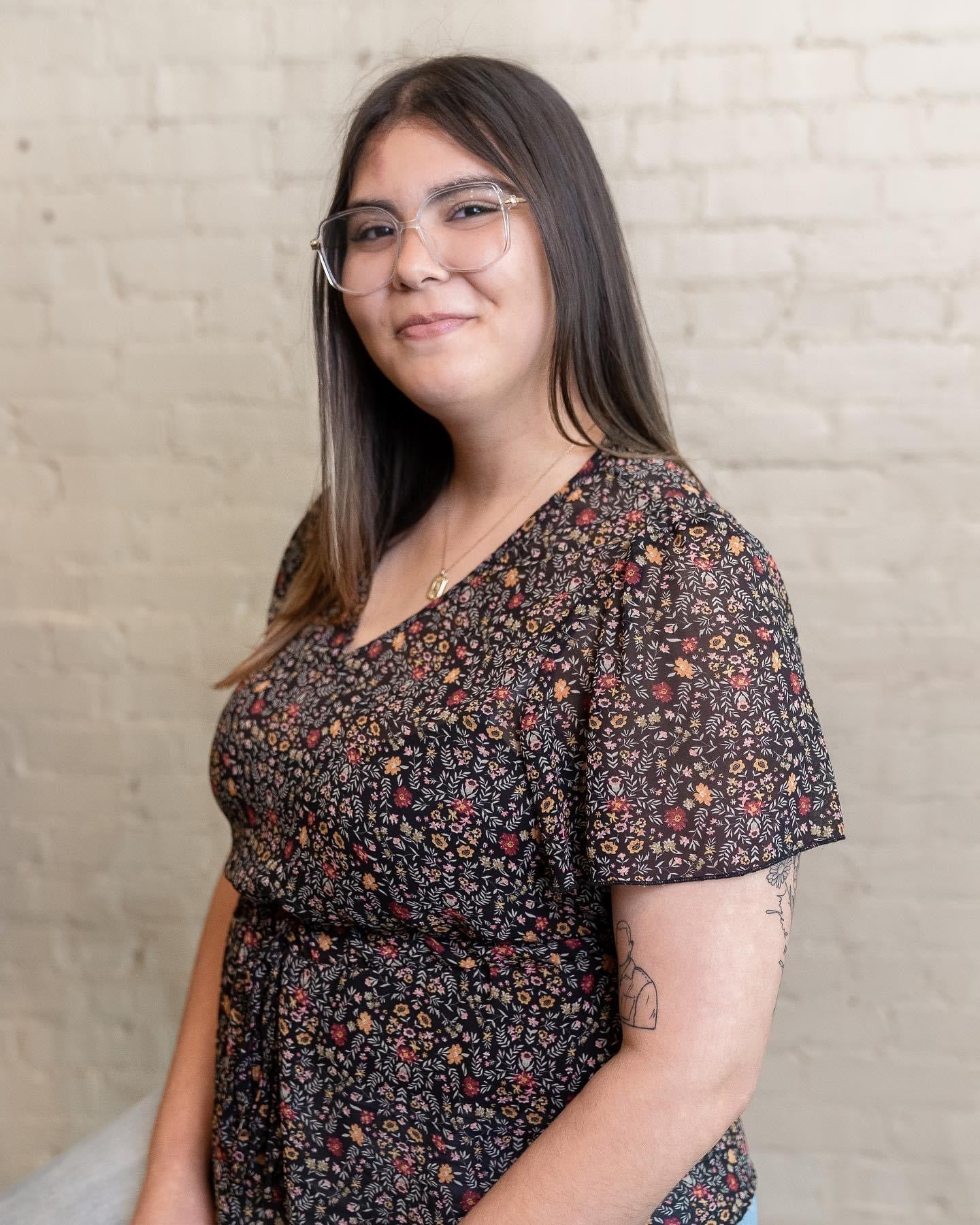 Shamah Torres
Shamah started to work at Hooks on October 2021. She learned how to use a sewing machine for the very first time and started sewing our tote purses a few weeks later. Shamah is currently our manager and handles all of our social media and marketing. She also manages our purchasing and invoicing with both retail and wholesale accounts.
Email Shamah